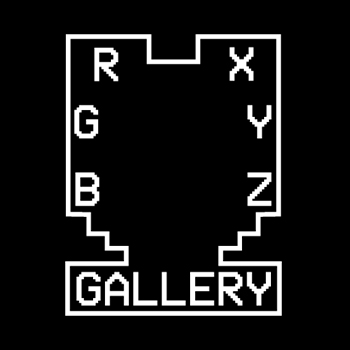 The works of this collection are a tribute to the original raster graphics software MacPaint from 1984. The visual vocabulary ranges from human-robot hybrids and technological nostalgia to graphic computer icons and emojis familiar from digital user interfaces. Each and every piece is unique and created with love.
Deliverables
Once you bought any NFT of the Dotsies Collection via OpenSea, you can request one physical version of this artwork. After contacting us, your NFT image gets drawn on fine art paper by a customized drawing machine and delivered to your address. Each NFT is an edition of five physical artworks, which are numbered and signed by the artist. Depending on the sale price and royalty, the deliverable can be free of charge.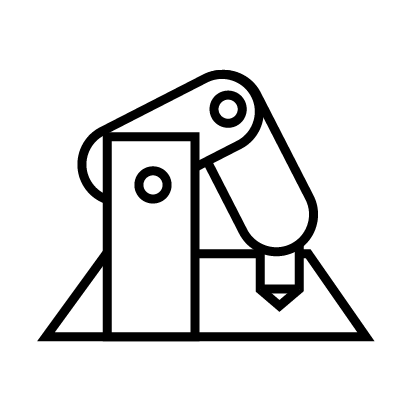 Machine Drawn
Drawning on FineArt Paper using a customized Machine with 3D-printed Marker Holder
Limited Edition
There is an Edition of 5 per NFT. Each Artwork gets signed and Numbered by the Artist.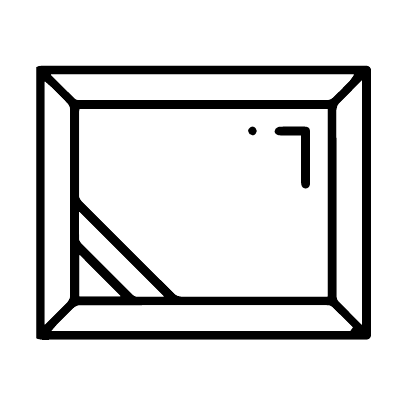 Floating Frame
The Artworks come within a Floating Frame. The Frame is produced in Southern Tyrol, I
How it works
Once you are the current owner of a Dotsies Collection NFT, you can request this artwork to be physically manufactured and delivered to you free of charge!
note:
A NFT sale from Dotsies collection does not entitle the buyer with any legal claims against the emitters or the artist. We will do our best to fullfill our promises, yet the NFT deliverable program is experimential. At this stage, we do not want to bear any legal risks. Therefore, from a legal perspective the Deliverable to a corresponding NFT acts as a promotional bonus that is given out at will of the NFT emitters. All rights reserved.
Primary Emission
Being the first buyer of a certain Dotsies Collection NFT, you will be eligible to get one deliverable manufactured and shipped to Europe or the US free of charge. Other destinations might be possible but cannot be guaranteed and can cost additional fees.


Digital meets Physical Art
Secondary Market
To be entitled for a deliverable by buying a Dotsies Collection NFT on the secondary market, the price of the transaction has to be higher than  4400 USD (in ETH or other currency at time of sale) as we collect royalties to cover production costs with fees charged on resales. The buying transaction has to be executed via OpenSea as they allow us to collect royalties. 
5 Editions per NFT
The deliverable edition for any  artwork is limited to a total of 5 physical units per NFT. The right to order a deliverable per NFT is "consumed" as it is ordered. Each buyer can only order one unit of a certain NFT
Smart Contract
In the future, we will register deliverables ordered per NFT in a Smart Contract. You will be able to see how many deliverables there are available for a certain Dotsies Collection NFT.

About our
Gallery
Gallery RGB.XYZ is a Berlin and Basel based independent art community founded by several avatars in 2021. Our vision is to connect  selected emerging audiovisual artists with a new generation of art collectors. The Program's focus is to discover new talents and to exhibit their work in our digital showroom supporting their way into the metaverse. 
Contact us… 
 if you are eligible for a deliverable to be manufactured and sent to you or have any further questions
Detailed information regarding the use of personal data can be found in our Privacy Policy.